The European Summer School in Cultural Studies is a network-based seminar for interdisciplinary research training in the fields of art and culture, organized by the PhD Programme in Cultural Studies, Literature and the Arts at the University of Copenhagen, The Amsterdam School of Cultural Analysis, The International Graduate Centre for the Study of Culture at the University of Giessen, The London Consortium, École Doctorale Esthétique, sciences et technologies des arts, Université de Paris VIII, the Lisbon Consortium, Institutum Studiorum Humanitatis Ljublana and The University of Trondheim.

The School offers a European platform for the development of cultural studies with a focus on new research methodologies, models for interdisciplinary research organization, and presentation of exemplary topics that address seminal problems and perspectives in contemporary cultural studies.

The ESSCS is hosted each year by one of the eight partner institutions and accommodates 8 keynote speakers, including representatives from the five collaborating institutions, and up to 50 junior researchers from Europe and abroad.

The primary target group for the summer school is candidates enrolled in a PhD-programme, but a number of seats will be reserved for post.doc.-candidates in order to enhance the continuity in research training beyond the PhD-level.


Funded by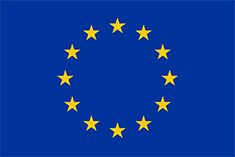 The summer school was funded from 2007 through 2010 by the EU Commission.